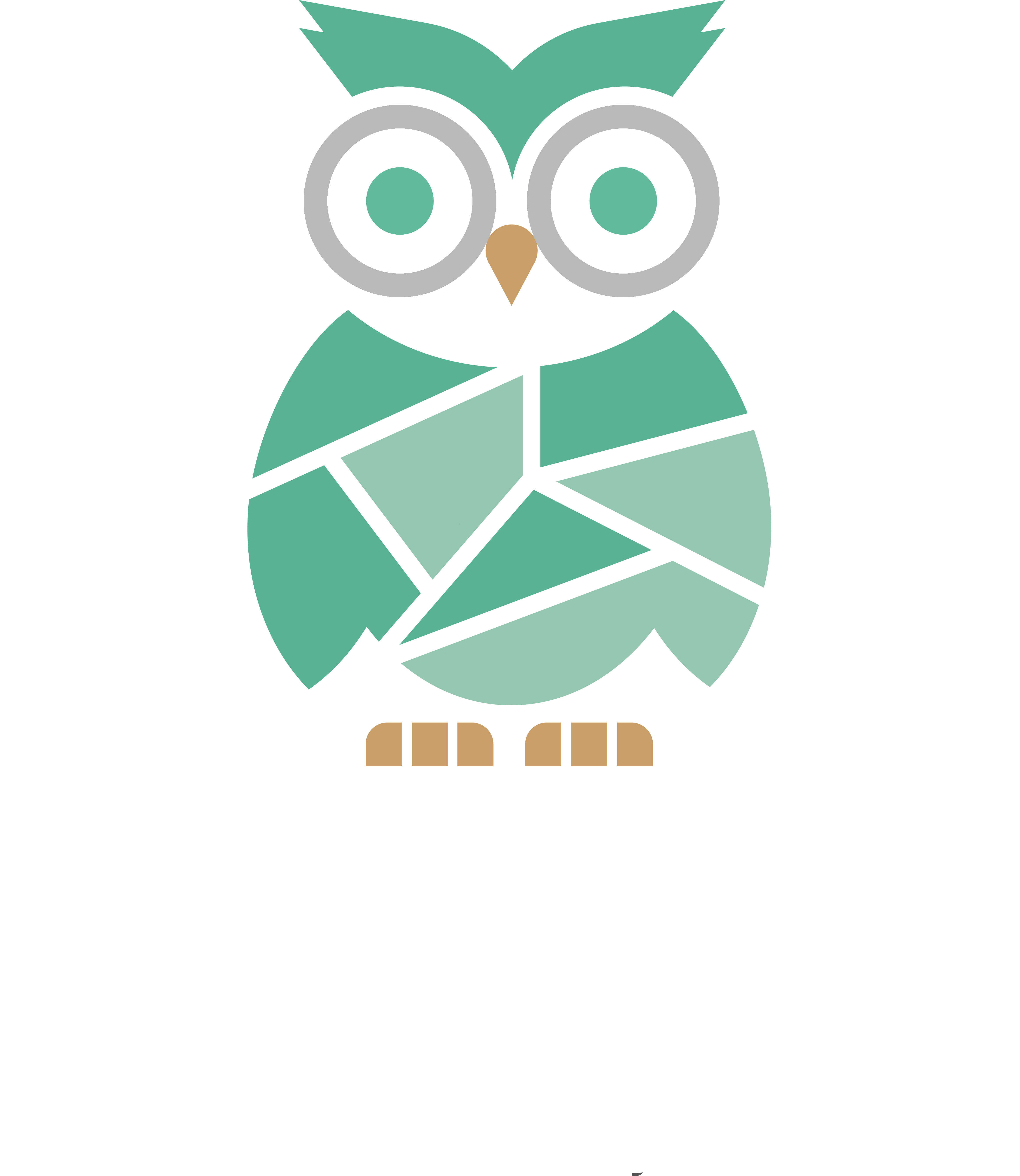 MOSAIC Educator & Family Apps
Be part of the global shift towards digital documentation in early education with the innovative Mosaic Educator and Mosaic Family Apps. A multimodal perspective on assessment for learning using the child-centred learning story approach.
MOSAIC Overview
Express Your Interest
MOSAIC Educator Team Training
Problems are threefold for…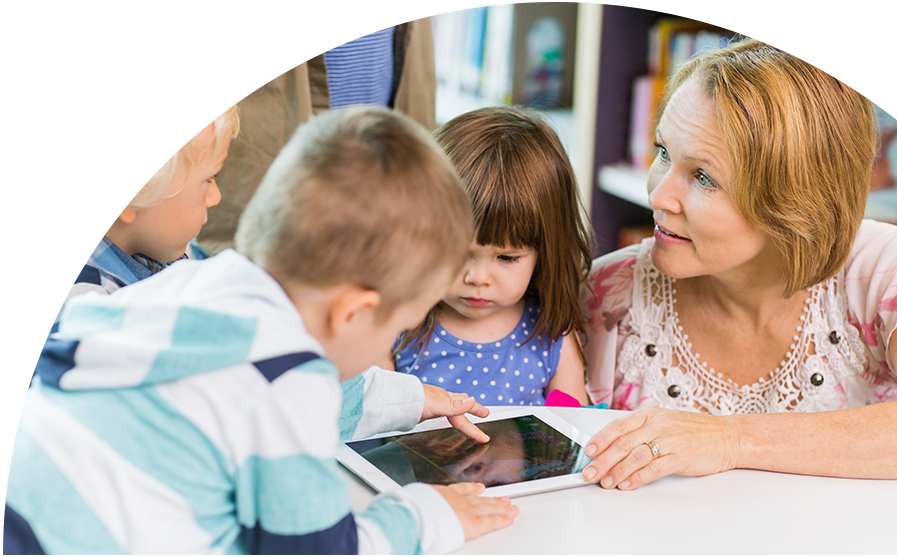 Mosaic is an educator tool in the format of an e-storybook for each individual child. The app is pre-loaded with necessary daily records including attendance, personal care and sleep checks.
The child's e-storybook then presents children's learning and development through learning stories, videos and pictures. Each learning story template is pre-loaded with learning goals, positive learning dispositions and a plan for learning.
All child updates, and communications are sent to parents in real time via the MOSAIC Family App.
Book a Demo
Mosaic Overview Document
Introducing the MOSAIC app to your early childhood service is an easy process and we are here to support you.
Consultation Call
We will demonstrate the app and answer any questions you may have.
Register to MOSAIC Platform
We will add you to the MOSAIC user platform where you can choose your service package.
Document Professional Pedagogy
Implement a quality child centred system for recording children's early learning and care in partnership with parents.
What Educator Tools Will I Find In Mosaic?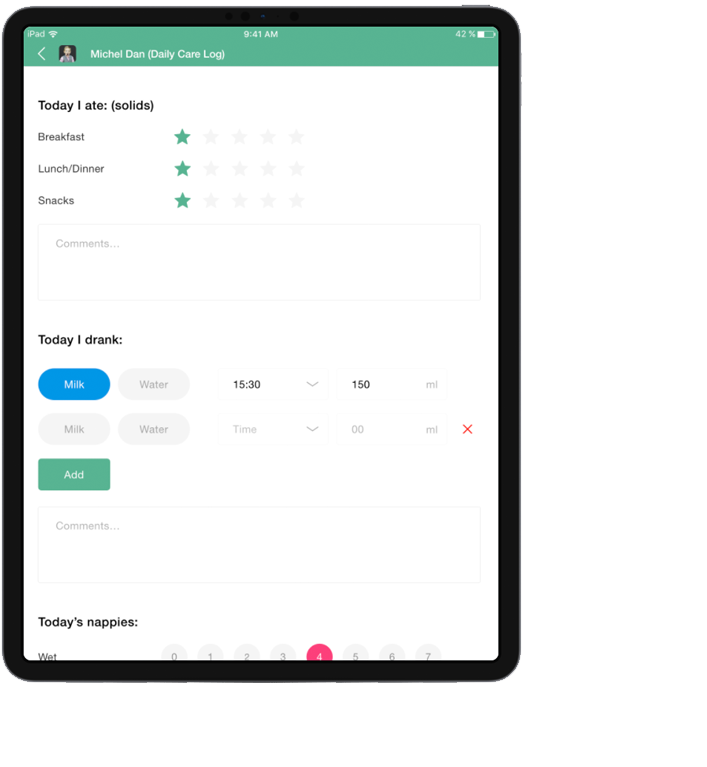 Service Storybook Packages and Costs 2023
Mosaic Package Examples
Number of Storybooks
Annual Subscription Cost
(individual child platform with all templates)
2023/24
Package of 10
10 Storybooks
€110
Package of 18
18 Storybooks
€198
Package of 25
25 Storybooks
€275
Package of 35
35 Storybooks
€385
Package of 50
50 Storybooks
€550
Package of 75
75 Storybooks
€825
Package of 100
100 Storybooks
€1100
1 Storybook
1 Storybook
€11
Please Note:
-Storybooks can be purchased in the exact quantity needed,
-You can purchase additional storybooks when you need them,
-Storybooks can be purchased from the Manager's Dashboard or by clicking 'Purchase Storybooks' below.
Subscribe to the MOSAIC App
Purchase Storybooks
MOSAIC Family Package Options and Costs
One user to view multiple children in from the one family
3 family members to view multiple children from the one family
Up to 8 members to view multiple children from the one family
Download the MOSAIC Family Apps
Mosaic will benefit Children, Parents, Educators and the Early Childhood Service through
A fraction of the annual cost of scrapbooks, printing, photographs and paper
A safe and environmentally friendly method of sharing children's information with parents
Reduces staff time in completing Learning Stories and updating scrapbooks and portfolios
Meaningful parental engagement and involvement in their child's early learning and care
A seamless and easy to use App regardless of the IT skills of staff
New learning opportunities for children through meaningful exposure to technology in pre-school and at home.
Every day, through their actions and words, children ask, 'Do you hear me? Do you see me? Do you value me? Am I safe?' Get to know their unique story and share it with those who can make a difference.
What Early Childhood Services say about The Mosaic App…
"Mosaic has added another positive layer to our preschool service. We can send photos and videos instantly to parents and the children are so happy telling me that they have seen their video on their parents phone.
The videos are such a beautiful feature of the app – they catch that little twinkle in the eye that can sometimes be missed in photos."

Maria, Early Childhood Educator,

Little Stars Pre-school, Moville Donegal
"Absolutely great addition to mosaic features. This addition has effectively created a virtual parents notice board which they didn't have access to in setting due to Covid. We can add on events and videos such as we are explorers, what is happening this week, top arts and crafts activities through process art etc. Just brilliant. Changed my experience of documenting completely and is meaningful to all involved. Thank you Avril."

Mary Hogan Connolly
"This is our first year making the big switch from paper to electronic documentation in our busy preschool service. Avril and the team at MOSAIC provide fantastic customer service. They are always to hand to offer prompt and through advice as we navigate through the new system. Mosaic has been an excellent tool for linking with home and school and for promoting that important partnership with parents."

Michelle,

Manager Kinnitty Community Playschool, Co Offaly
"Our playschool is in the second year of using Mosaic, and it's a game changer. We've no more need to wrestle with the printer, queue to use the computer, or spend money on ink and paper – also a win for the environment. Mosaic is a great time saver, with photos and learning stories available instantly to parents in real time.

Our parents love to be able to see photos, stories and videos of their children and Mosaic allows us to share our day with the child's family seamlessly."

Little Stars Preschool,

Moville, Co. Donegal
"The Mosaic app has been a very big hit at Smarties this year. There has not been a week that has passed when we don't hear from one parent or another exclaiming their delight with the app which gives them a real time insight into their child's experiences everyday at Smarties! This is especially important to us at the moment as we don't get to meet parents as often as we like with the Covid pandemic."

Claire Morahan,

Smarties Montessori School, Co. Mayo
"We love MOSAIC at the Naíonra. I switched from another system to Mosaic and have never regretted my decision. The parents love getting the Leabhar Scéalta in 'real time' and can then re-live it with their child in the evening.

The feature where parents can give feedback on the learning/video or picture stories in invaluable to us as educators."

Eibhlín O'Donnell,

Tir na nOg Naíonra
"I am delighted that my service is using MOSAIC. Avril has been a great support to me and my team. As a new service it's so important to me as a provider to keep a personal relationship with all my parents (especially during COVID). The use of MOSAIC has really changed our way of planning for the children.

The feature where parents can give feedback on the learning/video or picture stories in invaluable to us as educators."

Laugh and Learn Childcare
"I find the service Avril and her team provide to be so professional and committed to helping us grow as a service. Avril has been so supportive and is always available to guide us through any questions. The use of MOSAIC has help our service truly understand the child's learning journey as we are documenting in real time."

Smarty Pants Montessori & Afterschool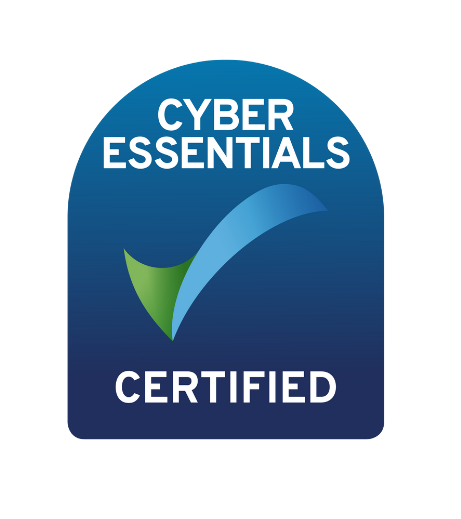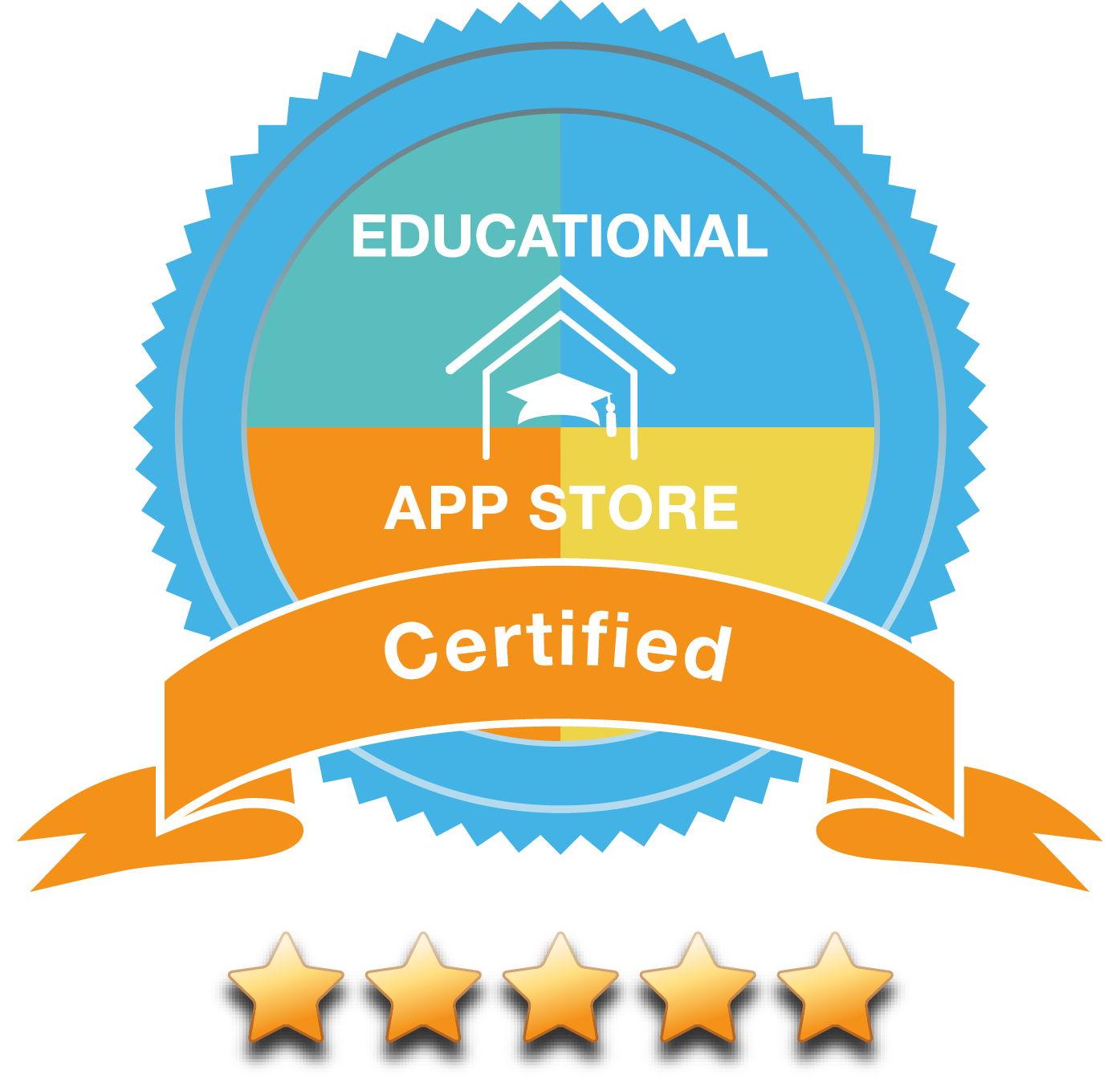 Would you like a support session on MOSAIC Educator ?
Would you like additional guidance to use MOSAIC Educator to its full potential? Would you like to ensure all members of your team are using the app efficiently?
Click on the button to find out more
Do you want to see MOSAIC Educator in action?
Contact us to arrange a demonstration or for information about introducing MOSAIC to your early childhood setting.
"*" indicates required fields